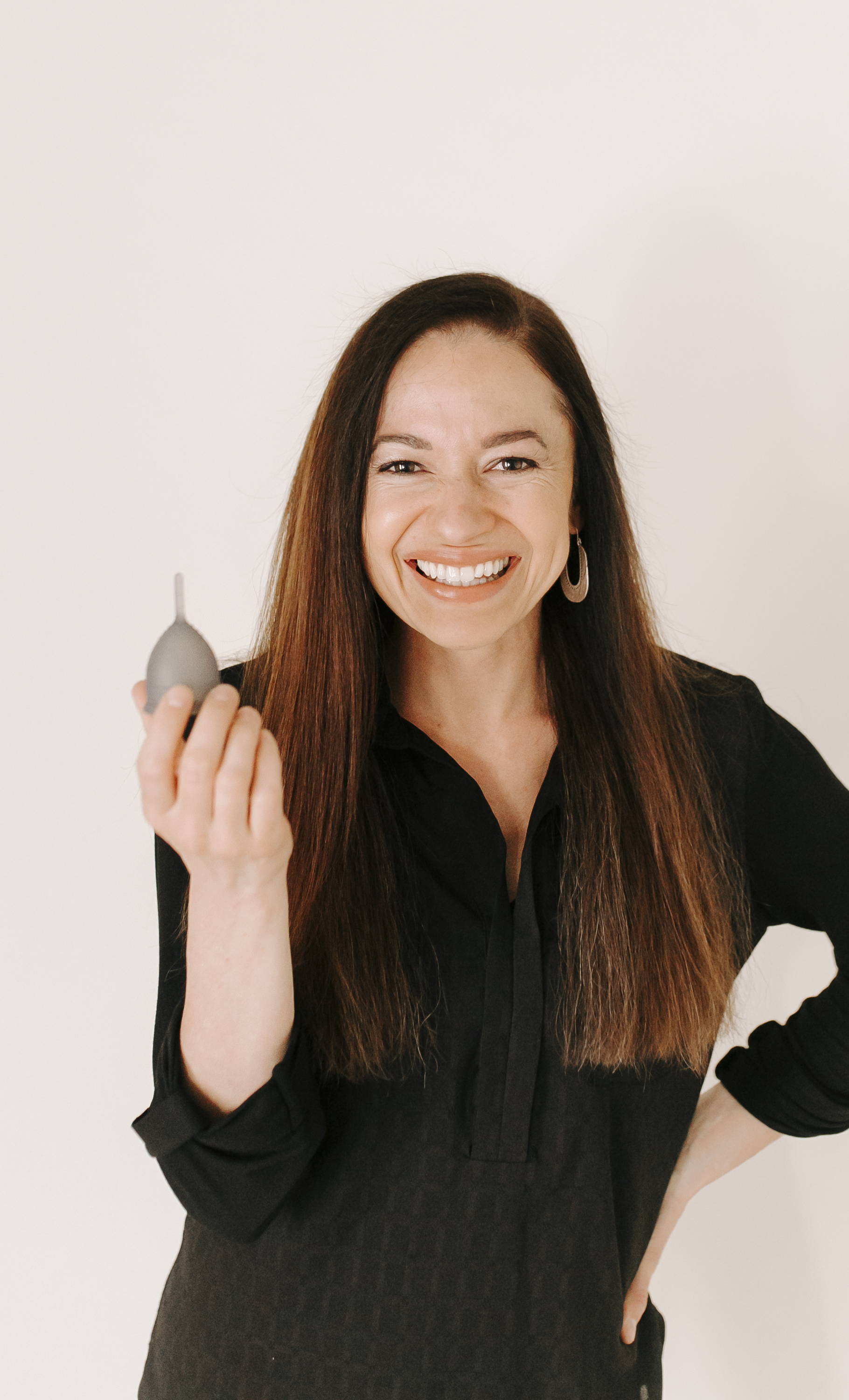 Our Story
This is the Saalt story.
It begins with Cherie, our CEO and co-founder.
She has a period and 5 daughters. You could say, she gets period care.
Saalt started with a phone call Cherie made to an aunt in Venezuela, where pads and tampons had not been available in stores for years. She immediately thought of her daughters and what she would do if she found herself in the same situation. The dependence she and others had on disposables kept her up at night.
Three months later, Cherie was sourcing reusable menstrual pads for hundreds of friends. (These kinds of things are Cherie's idea of a hobby. Not joking.) When she went to source a bulk order of menstrual cups, she couldn't find one that met her ideal criteria. So she started custom designing her idea of the perfect cup.
Hand sketched drawings turned into fourteen design iterations, and in February of 2018, Saalt launched with the Saalt Cup and the vision of making cleaner, more sustainable period care accessible to everyone.
Why is the company called Saalt? The name Saalt represents something that is natural and essential for our bodies. We believe the best approach to period care should be just as natural, distinct, simple, and elemental.
"My family had gone months without period care... No one should have to experience that."
—Cherie Hoeger, Co-founder of Saalt
We empower people to care for their periods in a healthy and sustainable way.
We do this in three steps:
Create
We create the kind of cutting-edge period care products that we would want to use—products that simplify period care to support healthy and sustainable living.
Engage
Together with our global Saalt community, we raise awareness for menstruators and respond to their needs. From focus groups, to innovative product development, to working to foster positive culture around periods, we are creating a movement. We don't hush period talk, we applaud it.
Give back
We give 2% of our revenues to improve menstruation for all. With our impact partners, we empower those in need with knowledge and long-term solutions to improve their menstrual health and education. See where and how we are giving back here.